•
News
•
How to Choose a Snagging Company?
News
How to Choose a Snagging Company?
A premium snagging service should offer a high level of customer service to ensure that customers are satisfied with the service they receive. This should be professional, efficient, and responsive to your needs, with clear communication channels and ongoing support throughout the entire snagging process.
When choosing a snagging company, there are several factors to consider. Ignite Property Group have explored the top 6 things you should look for to make an informed decision when choosing a snagging company.
1. Reputation
2. Experience
3. Accreditation
4. Services offered
5. Cost
6. Communication
1. The Companies Reputation
When choosing a snagging company to work with, it's important to compare options, read reviews, and enquire about references. To find out what other customers have to say about the business, you can read online reviews and testimonials. Try to look for companies that have a history of delivering first-rate services, a solid reputation in the snagging industry, and positive customer reviews.
Although negative reviews should generally be taken with a pinch of salt, they might reveal more specific problems that customers have experienced and provide you with the opportunity to see how the business addresses them. The company's response to negative reviews should also be considered. The business that most appeals to you will ultimately depend on your unique needs and priorities.
2. Snagging Experience
In order to increase your chances of receiving high-quality services, you should seek out a company with a history of completed projects when selecting a snagging professional. To find out if they have expertise working with properties like yours, and if they have a solid standing in the business, check the company's website and online reviews.
The snagging company should be responsive to any queries or worries you may have when making your initial inquiry and should offer continued support throughout the entire process. An expert snagging service should also use a team of skilled and qualified inspectors to carry out their surveys. These inspectors must be knowledgeable and familiar with every step of the snagging process, and able to respond to any queries you may have.
3. Recognised Accreditation
To make sure a company is certified to offer snagging services, it is important to check their credentials. Look up if the businesses have a team of certified and experienced inspectors and see if they are registered with a professional organisation like the Residential Property Surveyors Association, or the Property Ombudsman. By becoming accredited, a business can show that it has been evaluated by a third party and that it complies with strict requirements.
Another option is to check out local trade organisations that endorse services, like a business that appears on Which? These evaluation sites have a long history of honouring deserving enterprises, services, and products for the benefit of UK customers. As every review is confirmed to be accurate and is accompanied by actual consumer experiences within the business, they can help you choose a professional service.
Ignite Property Group are part of the Property Ombudsman which is the only organisation that follows the most recent new build snagging guidelines. We believe a professional new build snagging survey is vital for catching small issues that may become larger, expensive issues in the future.
4. Services offered
Make sure the company you choose provides a thorough snagging service that addresses all issues with the property, including insulation, plumbing, electrical, structural, and thermal imaging options.
Try to avoid organisations that specialise in one specific part of the property, or that only provide restricted services, such as new construction or renovations. As they frequently do not provide a complete picture of all the snagging problems throughout the property, this might cause miscommunication and expensive misunderstandings later.
A thorough snagging process should find and document any defects in a property. A high-quality snagging service would need to offer a thorough report outlining all the problems and flaws discovered throughout the inspection. The report should include precise images and descriptions of each flaw, suggestions for how to correct them, and a timeframe for when the problems should be fixed.
5. The Cost of a Snagging Survey
The snagging process starts when you get in touch with a snagging business to learn more about their services. This is your chance to ask questions regarding the process, the cost, and other specifics to gain clarity and peace of mind. The pricing and services of a premium snagging service should be clearly communicated. The business should be up open about what you can anticipate from their services and clearly outline the price structure and any additional fees or options.
Try to get estimates from a variety of providers and evaluate their costs. Don't always go with the cheapest option because it might not offer the best value for the money, and you should watch out for businesses that advertise incredibly low prices for their services. Whilst finding a company with reasonable pricing is important, finding prices that are much lower than the industry average could be a clue that the business is skimping on services or employing inexperienced inspectors.
6. Customer Communication
Clear and open lines of communication with customers are essential for a high-quality snagging service. In order to ask inquiries or voice concerns, you should be able to readily get in touch with the snagging company by phone, email, or via online methods.
Even after the survey is over, the company should continue to help you with any concerns. This can be responding to any additional enquiries you may have, giving advice on how to fix any defects mentioned in the report, or offering suggestions on how to approach your developer in negotiations.
Be aware of businesses that take a long time to react to enquiries or that don't care about what their customers want or need. If a business is not responding to you at the enquiry stage, getting answers after the report will potentially be difficult too. Customers will find that a snagging firm that provides exceptional customer service initially will be more receptive to their questions and concerns and will keep them updated at every stage of the process.
Choose Ignite Property Group
Choosing a trustworthy snagging business is crucial to guaranteeing that your property is completely inspected and that any defects or problems are found and fixed before you take possession. By keeping an eye out for these warning signs, you can choose a company that provides a thorough, high-quality snagging service.
Get in contact to schedule a meeting with our knowledgeable and welcoming team if you're concerned that your property has niggling problems. To relieve your concerns, Ignite Property Group offers a thorough, in-depth analysis and overview with accompanying pictures. Contact us or book a snagging survey with us right away or contact us for more information.
Related
Discover what makes Ignite Property a leading Industry Specialist and why you can feel confident choosing us for a professional snagging service.
Read More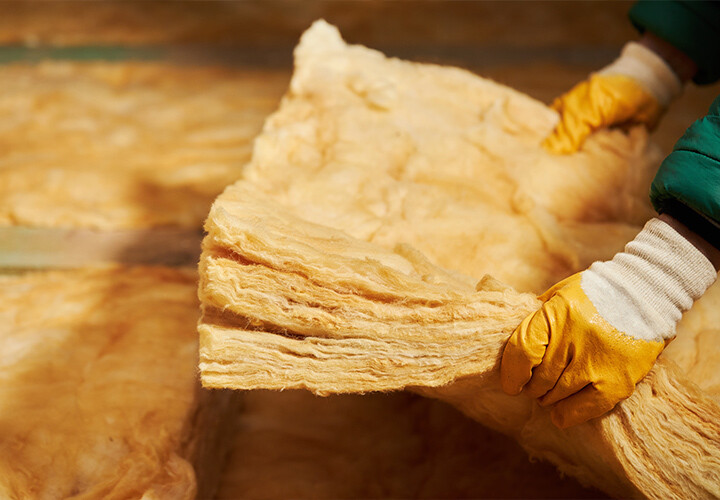 With the rising cost of living, insulating your home can pay for itself multiple times over. Now is the time to invest in cavity wall and loft insulation.
Read More