•
News
•
Save Yourself Money with a Thermal Imaging Survey as Heating Costs Rise
News
Save Yourself Money with a Thermal Imaging Survey as Heating Costs Rise
For some time, the headlines have been talking about a 'national crisis' looming with the cost of energy bills about to skyrocket.
Most people will have their household energy supplied through a domestic provider and will be unable to avoid these rises. But why has this happened and how can a Thermal Imaging Survey help?
Why are Energy Prices Rising?
There has been a large increase in the wholesale cost of gas in particular, and this has put huge pressures on the energy industry. The energy price cap rise in October 2021 saw this cost passed on to the consumer and it's going to rise again in April. Several factors caused the cost to rise, including a cold winter across Europe last year, unseasonably warm weather in Asia and therefore higher use of gas in air conditioning units, and a reduced supply from Russia amid political tensions. Over 20 energy firms were forced to fold last year as they couldn't manage the increased cost and it's expected that consumers will see up to 50% higher bills by the spring.
What Can I Do to Help with the Energy Crisis?
The biggest factor in any household for reducing carbon emissions and keeping energy bills low, is insulation. There are several simple, yet effective ways, to insulate your home which will help you reduce heat loss, thereby lowering your heating bills. Knowing where to start is key and that's where a thermal imaging survey can help.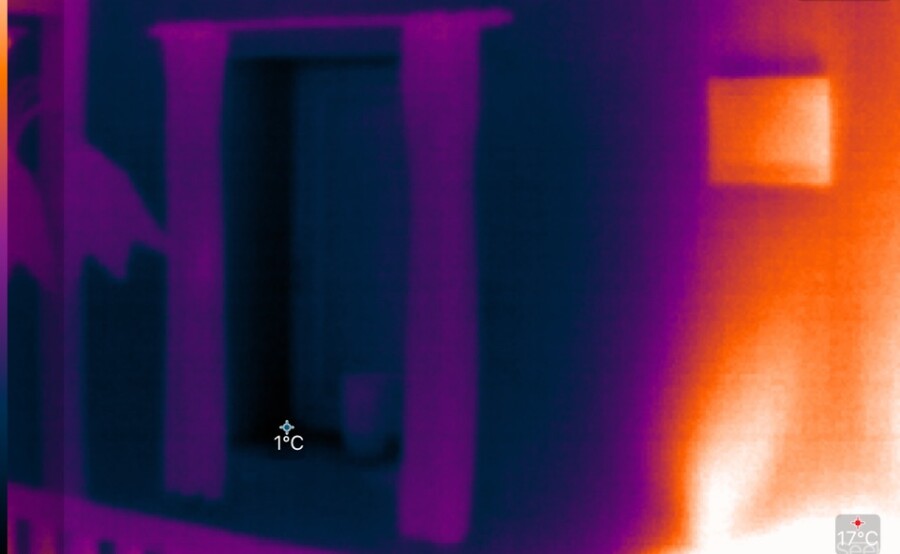 How will a Thermal Imaging Survey Help Me?
A heat loss survey is the process of inspecting a property with a thermographic camera. The process allows for the detection of different temperatures throughout a house, enabling one of our experienced surveyors to assess the property and report on the efficiency and condition of your home.
Our detailed report will highlight areas of the home that need attention. The amount of insulation in your cavities, the quality of the seals on windows, doors and other areas that allow heat to escape will all be assessed. From this data, we complete a report that allows you to make any necessary improvements. Not only can you save hundreds of pounds, but you are making a conscious effort to reduce the amount of gas, oil and electricity in your home, with a direct environmental impact.
A Thermal Imaging Survey also has the added benefit of detecting areas with water leaks and dampness. By catching these early, it allows the problem to be treated and rectified with as little disruption and cost as possible.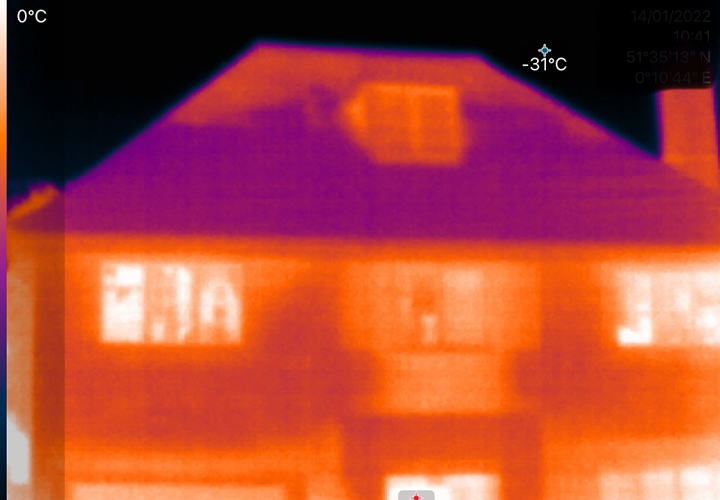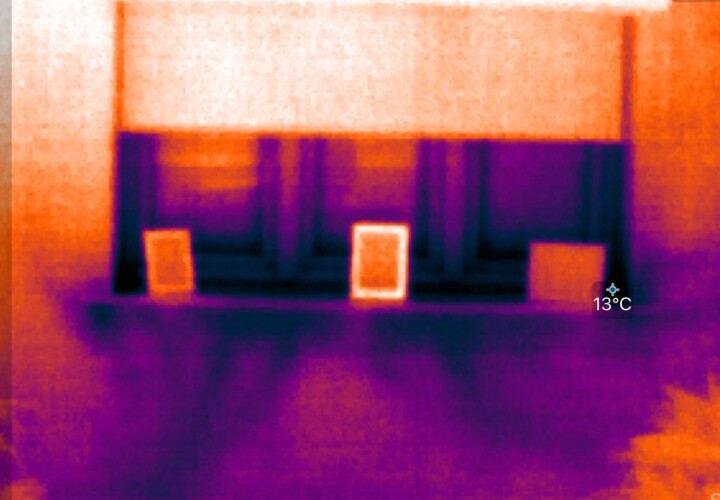 What you do next will depend on the results of the survey. If you're lucky and your house is efficiently insulated, then you can relax knowing you've done all you can. If issues arise that need addressing, we can guide you in terms of prioritisation and how to get them completed. For example, if your insulation is lacking, it's worth checking the age of it, as typically most come with a 25-year guarantee. Our knowledgeable thermal imaging experts will always explain what they've found and offer recommendations.
Ignite Property Group also offer insulation services from fresh installation for cavity walls and loft insulation to replacing
How Much Does a Heat Loss Survey Cost?
We know that the idea of spending money to save money might seem counterproductive, but we believe that a Thermal Imaging Survey is a worthwhile investment. If it can identify heat loss issues and help you insulate your home more effectively, then it's money well spent! Our Thermal Imaging Surveys start from £199 for a flat or £250 for a house. If combined with a snagging survey, all our Thermal Imaging Surveys are £199. Take a look at our Thermal Imaging Survey packages for a full price list.
Choose Ignite Property
At Ignite Property, we pride ourselves on the high standard of work we carry out and our Thermal Imaging Surveys are no exception. We strongly believe in helping the homeowner, whether that be with snagging or helping reduce household energy bills. Ignite Property Group now also offer home insulation services to help keep your home warmer in winter, and cooler in the summer, potentially helping you save thousands on your energy bills. Get in touch with our experienced team or book your survey to take the next steps. We'll be happy to help!
Related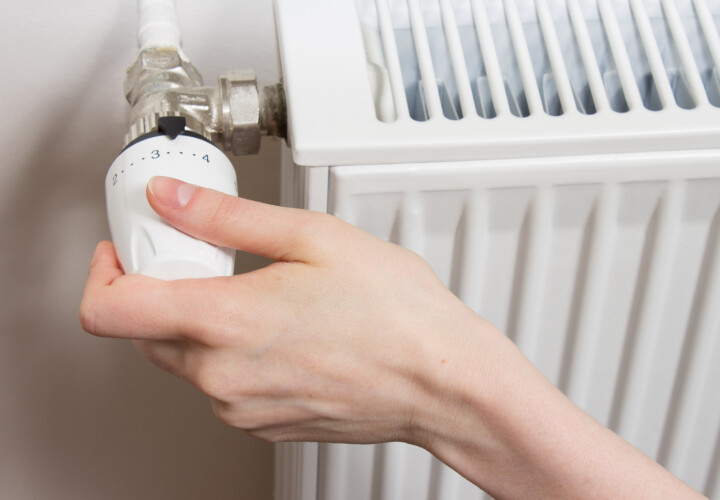 Now, more than ever, there is a focus on the environmental impact of our homes. How energy efficient is your home and how can we help?
Read More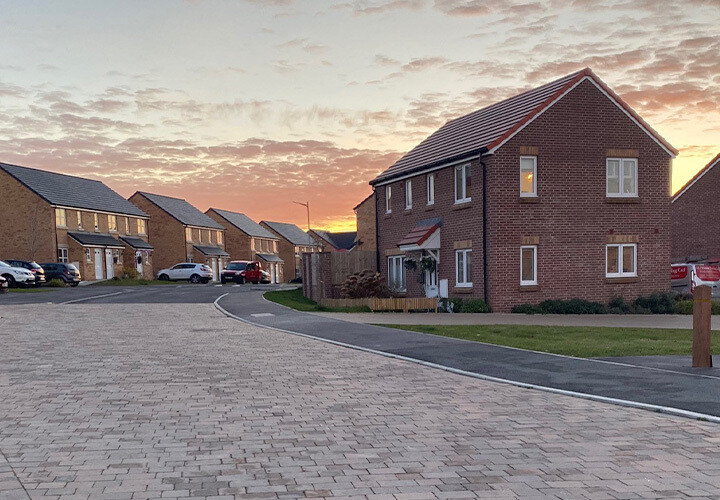 Being in your own new build home on Christmas Day makes it even more special, but are there any snagging issues that need looking at?
Read More