•
News
•
The Building Control Process
News
The Building Control Process
The last thing on your mind when stepping into your brand-new home is the building control process it's been through. This is usually left in the hands of your building developer giving you the knowledge that your brand-new home is safe and meets all the legal requirements as standard.
However, it's useful to know what the process is, what actions you still may need to take, and how you may be impacted if the time ever comes to sell.
So, What Is Building Control?
As a new build homeowner, you will have received a formal completion certificate from building control before moving into your new home. This will have been completed by a building control inspector as they determine if a project meets with Building Regulations – which is a requirement of all new homes. This is actioned by visiting at key stages of a build to inspect the work and ensure it complies with these regulations.
In England and Wales, the building control function must be carried out by an Approved Inspector who will be approved and regulated by the Construction Industry Council Approved Inspectors Register Limited (CICAIR).
As the largest single provider of building control, serving around 80% of the new build market, your builder will likely have chosen the NHBC Building Control Services as their Approved Inspector for your home. But if you're unsure, you can ask your builder for this information.
As a new homeowner, you will be given this certificate by your solicitor as part of the buying process. You may also get a NHBC warranty which is a separate document. These should both be kept in a safe place if you ever come to sell.
Typical building inspection stages and what to look for
Foundations – The condition of the ground should be examined to make sure the foundations are deep, wide, and suitable to support the weight of the build. Structural problems can be among the most challenging and costly to fix. We've seen cracked walls, slanted floors, and windows or doors that don't close properly when conducting our snagging surveys.
Ground and floors – Before floor areas are covered or concreted, an inspection will be conducted to make sure the site's materials and insulation are suitable.
Damp proofing – The concrete floors damp proof course is level, width, height above ground level, and damp-proof membrane are all examined. Problems with the damp-proof coursing often cause moisture build-up in the wall cavity and result in lingering dampness, incursion, and damage. Ignite Property can reveal areas of moisture or damp build up using thermal imaging.
Roof structure - This must be checked before plaster boarding to allow for a thorough inspection of any hidden work. Since you don't typically need to enter the roof void, internal roof structure faults may go undetected. Whilst externally, you can easily see different colour roof tiles or if the under cloaking isn't straight, getting a professional snagging survey is a smart move.
Drainage - All foul and surface water drainage is examined for straightness, falls, and bedding material prior to backfilling. Many drainage defects detected on our snagging process are not always visible at first. Typical interior drainage difficulties from building materials in the pipework to flooded gardens with poor drainage, tend to crop up later down the line.
Fireproofing – Evaluating structural fire resistance measures and ensuring the installation of fire detection and alarm systems. A professional snagging survey can identify oversights for you, such as fire alarms that are not wired into the mains or missing structural cavity barriers which should be built within building cavities to slow the spread of fire.
Thermal insulation – The inspector will check to see if the house was built to limit heat loss and make sure it is energy efficient. Approximately one-third of all heat is lost through poor wall insulation, and with energy prices at a premium, can be costly. Ignite Property Group offers cavity wall insulation in addition to identifying typical snags like missing, wet, or improperly fitted insulation, or improperly sealed window frames. A Thermal Imaging Survey will help identify these areas and could save you thousands in energy bills!
Get In the Professionals
New build properties are infamous for having minor faults or "snags" caused by poor materials or workmanship. Many new homeowners want to handle the snagging process on their own, but this often takes time away from enjoying your new home and more complex issues could be missed without the right training and experience. If you would like to find out more about how our professional snagging survey at Ignite Property Group can benefit you then book your survey now or contact us for more information.
Related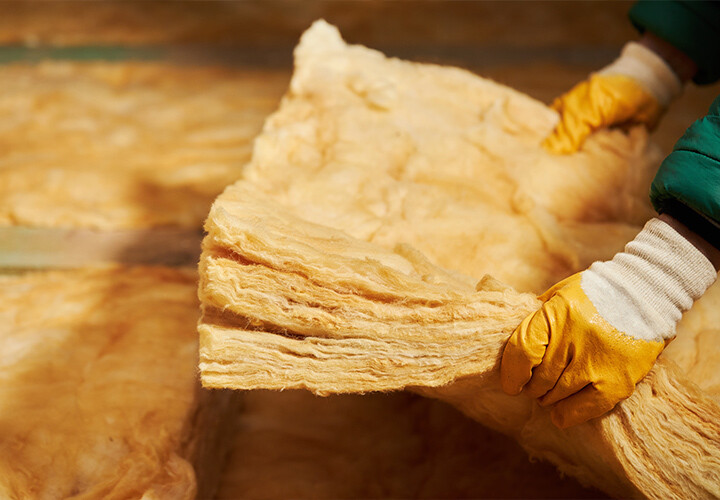 With the rising cost of living, insulating your home can pay for itself multiple times over. Now is the time to invest in cavity wall and loft insulation.
Read More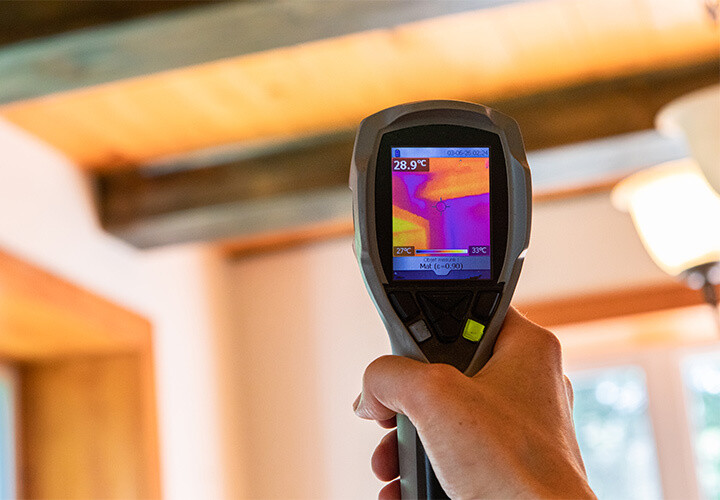 As energy prices continue to rise, now is the best time to invest in a thermal imaging survey to make your home more energy efficient.
Read More