•
News
•
When is the Best Time for a Thermal Imaging Survey?
News
When is the Best Time for a Thermal Imaging Survey?
Over the years, thermal imaging surveys have become an increasingly popular and essential tool to help identify various issues within a home that are otherwise, invisible to the naked eye. Changes in heat patterns can highlight issues in insulation, identify leaks and mould growth, and other various faults. It is important to note, however, that the effectiveness of the survey is largely influenced by the timing of the inspection. Ignite Property Group delve into the key considerations when choosing the best time to conduct a thermal imaging survey.
Seasonal Variations
Here in the UK, we generally experience all four seasons to varying degrees. Understanding the seasonal variations and their impact on the accuracy and reliability of a thermal imaging survey is crucial to maximising your results.
Summer:
While summer provides longer and more pleasant days, it poses significant challenges to completing a thermal imaging survey. The reduced contrast in temperature differentials means that there are large anomalies in accuracy. Ignite Property Group can, however, offer manual heat loss surveys during this period to identify risk areas and help prepare for the colder months ahead.
Autumn:
Autumn is largely considered a transitional period with more moderate temperatures. This means that during this season, there is a more balanced thermal environment providing that there isn't excessive sunlight or rain which may distort survey results.
Winter:
Winter presents the absolute best conditions to complete a thermal imaging survey due to significant temperature differentials between the interior and exterior of homes. Cold outdoor temperatures provide a sharp contrast to heated indoor temperatures making it easier to identify areas of heat loss within the home.
Spring:
Like autumn, spring is another transitional season that, providing there are no extreme weather conditions during this time (which can't be ruled out here in the UK), can also provide accurate thermal imaging surveys.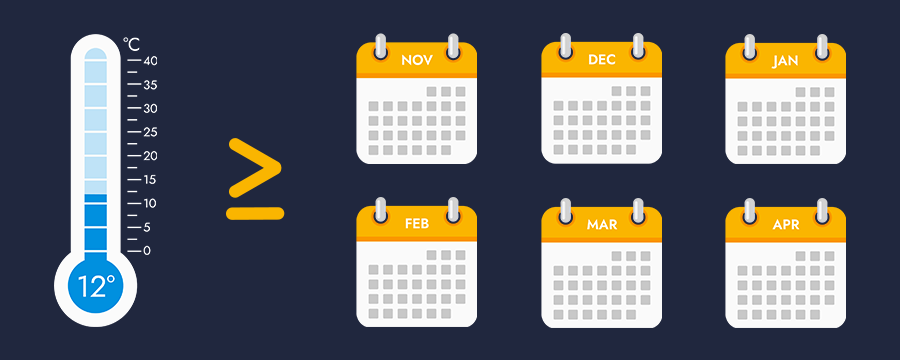 Time of Day
The time of day can significantly impact the accuracy of a thermal imaging survey. For instance, solar influence can impact results heavily. When the sun is low on the horizon, this minimises any potential interference caused by solar heat, allowing for a clearer thermal image.
It is also best to operate a thermal imaging survey while your home is occupied. This ensures that should you have any heating on or any electrical appliances, the survey can capture their thermal performance and any irregularities during a normal usage period.
As previously mentioned, weather conditions also have a significant impact on the work completed. A stable outdoor temperature is considered stable and is more preferential. Any sharp fluctuations can impact the results and make it challenging to identify any anomalies. Likewise, high rainfall or humidity can affect thermal patterns and cause false readings.
For more information on the full process of thermal imaging find out more over on our frequently asked questions.
When to Book Your Thermal Imaging Survey
Choosing the best time for a thermal imaging survey involves the consideration of multiple factors. Winter offers optimal thermal temperature differentials, whereas spring and autumn can also provide a nice balance. When you get in touch for a thermal imaging survey, our team will let you know whether this is a possibility given the seasonal trends and general weather conditions, however, Ignite Property Group can also offer manual surveys during any down periods.
By using a qualified thermal imaging service provider such as Ignite Property Group, homeowners can make informed decisions to enhance their energy efficiency and address any potential issues to save time and money. Book your survey today to let us help you.
Related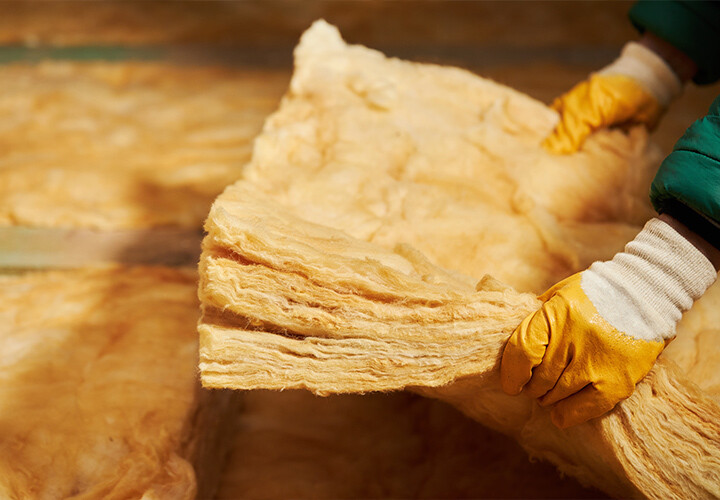 With the rising cost of living, insulating your home can pay for itself multiple times over. Now is the time to invest in cavity wall and loft insulation.
Read More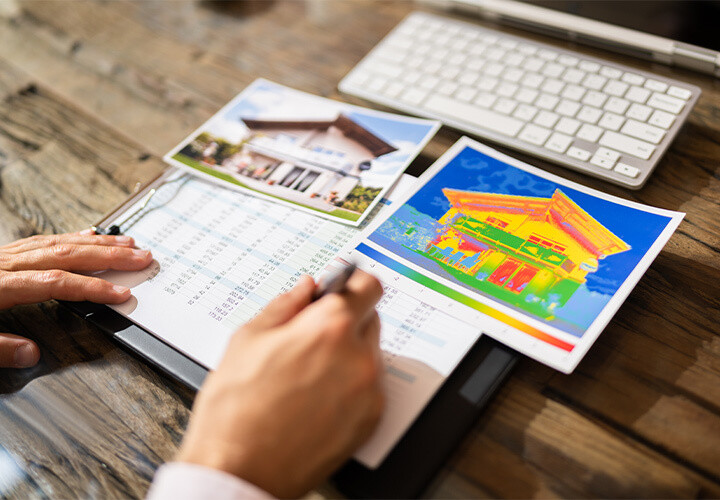 Save on your energy bills with a thermal imaging survey to help detect areas for improvement within your home.
Read More